A beloved amusement park puts its trust in another generations-old Rochester institution.
Posted on April 22, 2021
Carousel music. Popcorn. Soaring rides and delighted squeals. Like cold ice cream on a hot day, Rochester's Seabreeze Amusement Park has been a favorite spot where generations of families have savored summer's simple pleasures. The park opened August 5, 1879—the final stop on a rail line that ran from downtown Rochester to Lake Ontario. Today, while its turn-of-the-century Victorian trolley-park charm remains a theme, this once-simple picnic area has morphed into a sprawling world of rides, games, food, and water slides.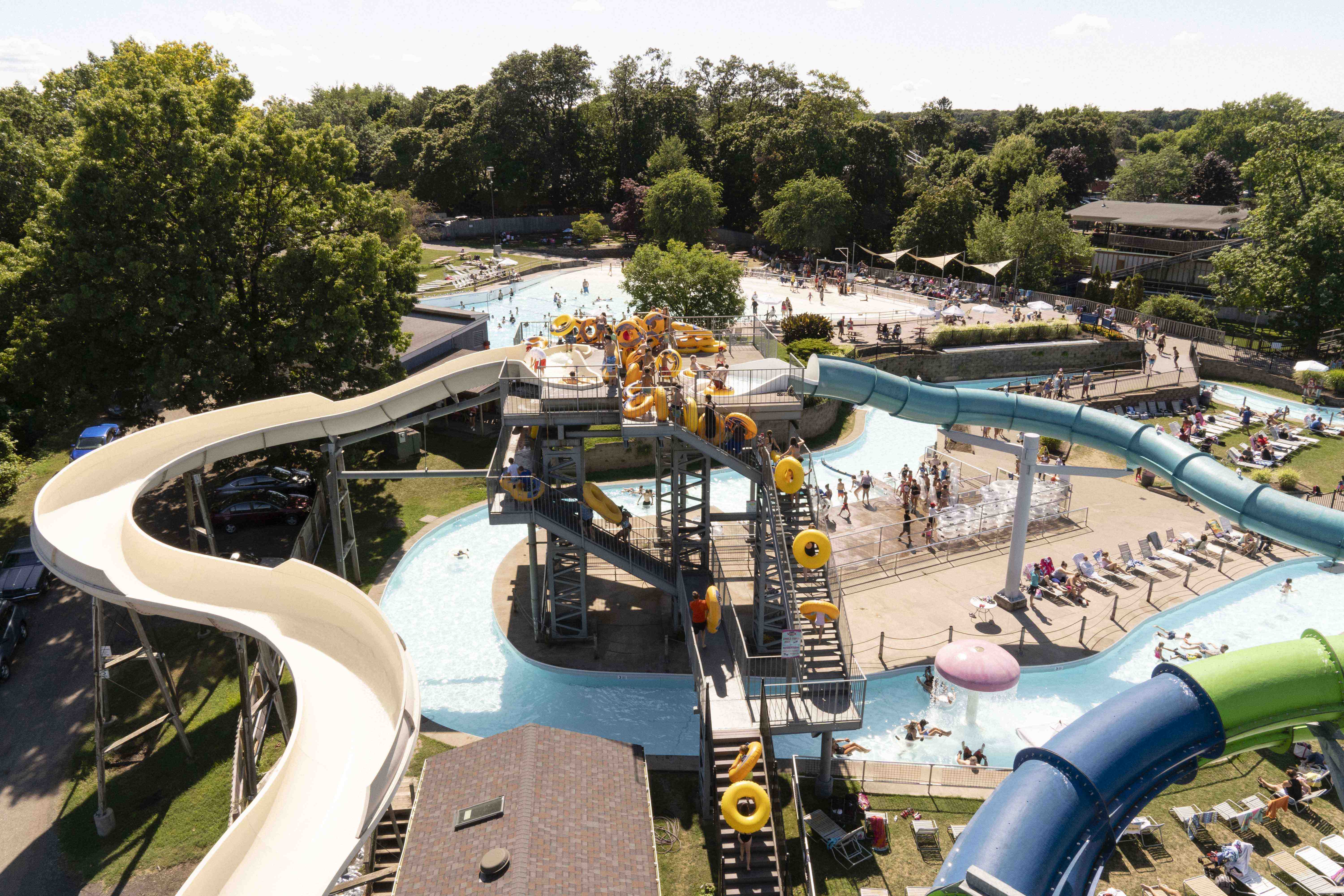 The family behind it has been along for the ride for more than a century. The Long family (today, largely its descendants, the Norrises) arrived on the scene in 1904. Carousel builders from Philadelphia, they installed and operated three area carousels, including the one at Seabreeze. As the fourth-oldest amusement park in the U.S.—and twelfth oldest in the world—Seabreeze reigns supreme as the oldest family-owned and -operated park in the country.
"We chose this place and stayed," says Rob Norris, a fifth-generation family member and the park's President.
For more than two decades, Woods Oviatt Gilman LLP has helped the family navigate diverse business issues, from succession planning to labor laws. It's all part of the firm's emphasis on the art of representing people—in this case, six generations of Rochesterians who steward one of the area's most beloved institutions. That family includes brothers Rob, George, and John Norris and Anne Wells, their sister—grandchildren of George Long, Jr.—and up-and-comers Genevieve and Alexander in Generation Six.
While the Norrises have mastered the art of fun, Seabreeze embodies more than good times. It's a living symbol of longevity, dynamism, and culture. Woods Oviatt Gilman has helped the family ensure this community landmark continues to thrive.
Business challenges
Seabreeze is more than one kind of business. It includes facets of many businesses. So, the family has to master many different disciplines: retail, engineering, catering, construction, and contracting—just to name a few.
"The amusement park business is really an interesting business because it's not just rides. It's so much more than that," says Rob Norris. "We have to be experts in such a diverse number of tasks."
And all those discrete areas of business require unique legal advice and guidance. For that, Woods Oviatt Gilman is there. The relationship began with Woods Oviatt Gilman partner Anthony Cotroneo, who worked with the family on corporate structure and succession planning.
"Whenever you're dealing with generational businesses, it's important to think about their succession plan," Tony says. "That was a comprehensive project we worked on with them."
But succession planning was only the beginning of a long and multifaceted relationship.
"We depend on so many people throughout the firm," Rob says. "I'll call Tony and ask, 'Who specializes in this?' and he'll say, 'Talk to this guy over here or this woman over here.' And that person will be another resource for us. That's certainly one of the things we love most about Woods Oviatt Gilman."
Having long-term relationships with clients gives them time to get comfortable with different people at the firm. The practice areas the family calls upon for support from Woods Oviatt Gilman include real estate, business, and tax matters, including corporate structure and by-laws, succession planning, and human resources.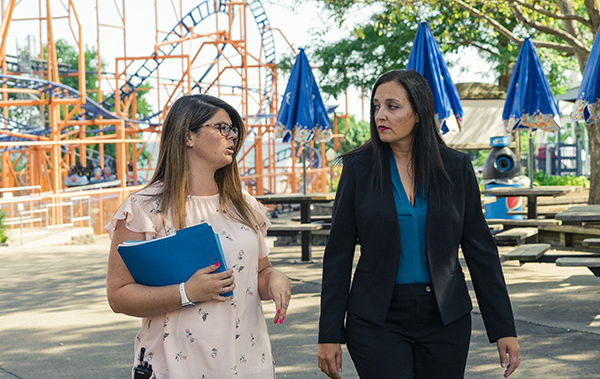 As one might imagine, human resources is a sizable undertaking for a business that employs 800 seasonal employees, many of whom are in their teens. Employing hundreds of youth during the summer months involves unique challenges—challenges that Woods Oviatt Gilman embraces, particularly Woods Oviatt Gilman partner Lorisa LaRocca, who focuses her practice on labor law and other matters that affect human resources. That's why Genevieve Norris, a sixth-generation family member and the park's Director of Human Resources and Attractions, turns to Lorisa for advice and counsel on a regular basis.
Whether it's a question about the employee handbook, making sure company policies are current, or understanding labor laws, Lorisa is there to help.
"Lorisa is always at my disposal," Genevieve says. "I can email her or give her a call, and she's always been available. There's never been a time where I haven't been able to reach her, which is really important for me because we are kind of a fast-paced environment. Sometimes I need answers pretty quickly."
"Hiring 800 seasonal employees comes with a responsibility to do so properly," Genevieve says. "With that arises a ton of legal issues and legal questions we have. We think we're very on top of everything, but there's always something else. Woods Oviatt has been a great sounding board and a great sage for us to give us advice on how to navigate through some of those difficult paths and is always very helpful in that."
Woods Oviatt Gilman even conducts seminars specifically for owners and human resources professionals alike, where they can get up to speed on emerging issues that will affect their business in the coming years. That extra support is something Genevieve appreciates.
"When I go to the seminars, I feel very included," she says. "Plus, the firm is always contacting me to see what they can do to make sure we're up to date on things. On the HR side of things, just knowing that they're always there gives me peace of mind."
"One of the benefits of working with a client over such a long period of time is you really kind of build a partnership," Lorisa says. "We're often doing proactive things on the labor and employment side, doing training or keeping them abreast of new developments."
An enduring relationship
A law firm. An amusement park. While these two companies are in completely different lines of work, they have much in common: shared values, longstanding community ties, and generations of trust and respect—all hard-earned.
"Our firm and their business have both been around for decades," Tony says. "We've passed our values on from one generation to the next. You have to teach young lawyers by leading by example. It's part of our culture. And culture is something Seabreeze understands. They have a commitment to providing the highest-quality experience when people walk through the gates—and when they come to us, they want the highest-quality legal services. We're both committed to the people we serve."
This might be why the two companies hit it off so well. Today, as the sixth generation of Norrises prepares to take the reins, Woods Oviatt Gilman has built a bond with the family that's helping to secure the park's future.
"They've figured out how to get along and work together well as a family," Tony says. "They're kind, gentle, generous people."
It helps to have a law firm that represents those values, too.