Creditors' Rights
Our group represents banks, institutional clients and other clients in workout, collection and bankruptcy matters. We work with secured debt, senior and subordinated debt, unsecured debt, and public financings. Our attorneys combine transactional and litigation skills in businesses and industries such as banking, insurance, real estate, construction, manufacturing, and retail. Our practice is primarily regional, but we represent creditors in bankruptcy cases throughout the United States. In additional to bankruptcy matters, our practice focuses on foreclosure and commercial litigation.
The hallmark of our practice is to take action as quickly as is prudently possible. We proceed on the basis that many of our cases involve a large number of creditors competing for a limited recovery and that the diligent creditor will be rewarded. We have extensive experience in the representation of creditors in Chapter 11 cases.
Two of our attorneys in this practice group are former chairs of the Bankruptcy Committee of the local bar association. As such, they have played major roles in the preparation of local bankruptcy rules. Four are active members of the American Bankruptcy Institute. One is a former law clerk to three bankruptcy judges. Most of the major financial institutions in our region hire us to handle their debt workouts and provide representation in Bankruptcy Court.
Our attorneys are experienced in:
Bankruptcy
Workouts
Commercial Litigation
Distressed Asset Sales
Collateral Foreclosure
---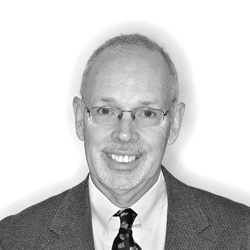 Creditors' Rights Practice Leader
Direct: 585-987-2828
Fax: 585-445-2328
---
Lawyers practicing in this area: