Employment and Labor
In the end, every business is about people.
Building and maintaining a stable and productive workforce is essential to the success of every business. This is why we work so hard to help our clients develop and implement personnel policies that protect them and their employees and achieve their business goals.
From contracts to the courtroom, we're here to help protect your business interests.
We assist our clients in understanding and complying with the myriad of Federal and State laws and regulations governing employment relationships from Occupational Safety and Health (OSHA) matters to Employment Retirement Income Security Act (ERISA) issues. We counsel clients regarding personnel policies and procedures in all aspects of the employer/employee relationship including negotiation and drafting of employment contracts, confidentiality agreements and restrictive covenants and when necessary, representation in proceedings before federal and state administrative agencies, as well as in the courtroom. We are just as knowledgeable in immigration law matters as we are in negotiations, arbitrations and union election campaigns. Whatever it takes, we seek to successfully resolve employment related disputes through the process of negotiation, arbitration and litigation.
---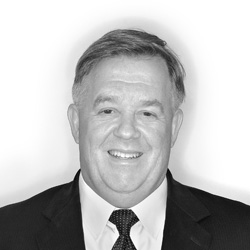 Employment and Labor Department Chair
Direct: 585-987-2851
Fax: 585-445-2351
---
Lawyers practicing in this department: