Intellectual Property
The experience you need to protect your ideas and your business.
The attorneys in our Intellectual Property group help clients defend their valuable investments by securing and enforcing patent, trademark and copyright protection, and advising clients in the protection of trade secrets. Our attorneys are highly qualified to navigate your applications through the complex channels of the United States Patent and Trademark Office. When administrative disputes or contests develop, our trial attorneys have experience in successfully vindicating client rights.
From planning to prosecuting, we deliver winning IP strategies.
Business borders change every day, so our attorneys stand ready to assist in worldwide patent procurement and global trademark protection. This can include strategic intellectual property portfolio planning and analysis as well as patentability, infringement and trademark availability searches and opinions. In the board room we can enable technology transfer and commercialization; and intellectual property licensing and agreements; and in the courtroom we're ready for intellectual property litigation.
---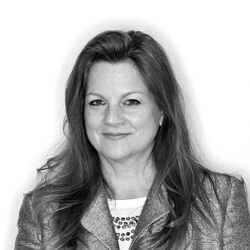 Intellectual Property Department Chair
Direct: 585-362-4513
Fax: 585-362-4613
---
Lawyers practicing in this department:
Specialists: